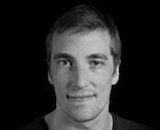 Deezer announced the appointment of Aurélien Hérault as vice president of product. Hérault has been working at the music company since 2007, beginning as lead software engineers and most recently working as vice president of R&D.
"Aurélien knows Deezer inside and out. He understands our product and the underlying processes to keep Deezer at the forefront of innovation," said Alexander Holland, the company's chief content and product officer. "He will bring the development, data, design and product teams even closer together and further strengthen the entrepreneurial spirit of the company."
Deezer obtained $109 million in funding at the start of the year. At that time, the company said the financing would go toward introducing new products and features to the streaming platform. This promotion for the product team may hint that Deezer is indeed ready to start work toward some changes and adaptions to its core offering.