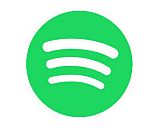 Spotify has teamed up with Foursquare to collect data about the connections between audio ads and brick-and-mortar storefronts. Attribution by Foursquare will measure whether ads playing on a Spotify stream drive visits to physical stores. All Spotify ad formats — including audio, video, display, and sponsorships — will be included in the analytics.
Attribution by Foursquare is a technology product that purports to assess foot traffic to a store from people exposed to an ad campaign, and compare it to Foursquare's control data of normal store traffic. Foursquare calls that control data "machine-learned visits." The difference between the two (if positive for campaign influence) is attributed as "lift."
"We are excited to add Foursquare to our roster of measurement capabilities and show the power of our unique streaming intelligence to impact real-world behavior," said Brian Berner, Spotify's head of U.S. sales. "Advertisers will now be able to understand how their full advertising strategy on Spotify drives an increase in foot traffic to brick-and-mortar locations. Foursquare is a natural partner to make this possible."
Pandora signed on to use Attribution by Foursquare back in 2017.