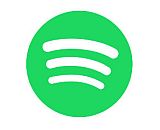 Spotify is continuing to roll out new features and functions to its burgeoning podcasting efforts. The latest development is the ability for advertisers to target its free tier of listeners based on the shows they listen to. Spotify is letting advertisers focus on people who stream specific podcast categories, including Comedy, Lifestyle & Health and Business & Technology topics. Ten markets are getting this advertising option: the U.S., Australia, Brazil, Canada, France, Germany, Italy, Mexico, Spain, and the UK.
Spotify's podcast investments include multiple acquisitions in the space: Gimlet Media, Anchor, and Parcast. It has also been building out a library of exclusive podcasts and launched a mobile redesign for its Premium listeners that puts podcasts on an equal footing with music.
The IAB and PwC released their annual report on podcast advertising, projecting the segment will see more than $1 billion in revenue by 2021.