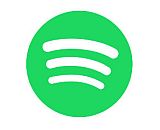 Spotify and Warner Music Group have renewed their global licensing deal. The companies confirmed that Warner's library be available in India under the terms of their latest agreement. No financial details were disclosed.
"This expanded deal covers countries where Spotify is available today, as well as additional markets," the businesses said in a joint statement. "The two companies look forward to collaborating on impactful global initiatives for Warner artists and songwriters, and working together to grow the music industry over the long term."
Spotify butted heads with the label over its rollout in India at the start of the year. Warner argued that Spotify didn't have the correct permissions to use music from publishing branch Warner Chappell, while Spotify said the launch was covered by local laws for radio stations. The parties secured a licensing agreement in January.