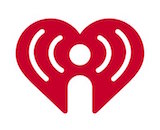 iHeartMedia is the latest to share its internal data about podcast listening in the face of a global pandemic. The company found overall growth in podcast listens, with news, business and finance, and various arts categories seeing notable spikes.
The iHeartPodcast Network saw a 6% increase in March listens compared with February across. States that were early to receive shelter-in-place orders saw bigger jumps, including a 13% spike in California and an 8% one in New York in just one week.
Downloads and streams of business and finance podcasts grew 78% week-over-week among the iHeartRadio Original shows. Music, entertainment, and comedy also saw increased listening. The iHeartPodcast Network recently launched a daily show focused on the latest coronavirus headlines hosted by the Daily Dive's Oscar Ramirez. The company said the Daily Coronavirus Update is already one of its most-listened-to podcasts.
"Broadcast radio has long served as a trusted voice in local communities during times of crisis and uncertainty, and now podcasts are also playing an integral role as a much-needed companion for millions of Americans," iHeartPodcast Network President Conal Byrne said. "During this pandemic, we're actually seeing listener interest shift on our iHeartPodcast network to genres like business, entertainment, education and news, and the seemingly unstoppable true crime format is seeing a slight dip at the moment as we move through this new, challenging territory together as a country."