Spotify released its Q2 earnings this morning. The company told a story of exceeding expectations. Meanwhile, the stock market savaged SPOT stock price in today's morning session.
The apparent discrepancy lies between topline revenue and operating income. In the financial chart below we see a gross profit of 766-million Euros from total revenue of 3.1-billion Euros. After expenses, Spotify was left with an operating loss of 247-million Euros (negative 7.8% margin).
Spotify would prefer to emphasize the ways in which Q2 numbers exceed earlier guidance. Notably, the platform signed up more monthly active users (MAU) than expected, and a subset of that number, Premium subscribers.
The investor market did not seem to agree with Spotify's perspective, plunging SPOT stock downward in Tuesday morning trading.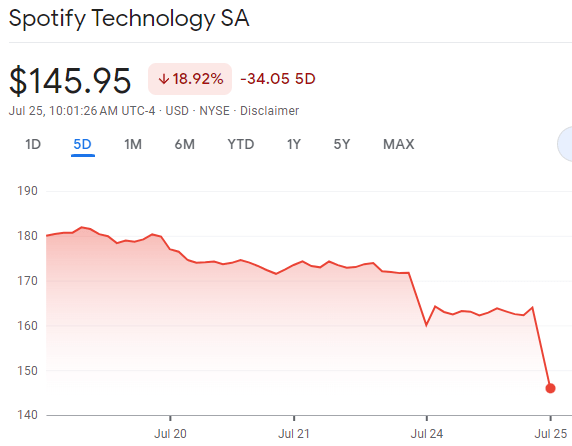 ---