Spotify has announced its intention to expand to South Korea in the new year. The announcement doesn't include a more specific timeline, but does try to establish Spotify's cred in Korean pop music.
"Since Spotify debuted our first K-Pop playlist in 2014, listeners have streamed more than 180 billion minutes of the genre and added K-Pop tracks to more than 120 million playlists. In the last six years, the share of K-Pop listening on Spotify has even increased by more than 2,000%—that's a lot of excitement for all things K-Pop." That's the preamble to the company's announcement.
While South Korean listeners will have access to Spotify's immense global music library, the company also emphasizes the benefit to Korean artists who will have another path to reaching local and global audiences.
Spotify has hardly been ignoring Korean music, and the K-Pop experience is much more than a playlist — it is a deep and engrossing portal encompassing dozens of Spotify-created playlists, artists profiles, new releases, and song popularity lists.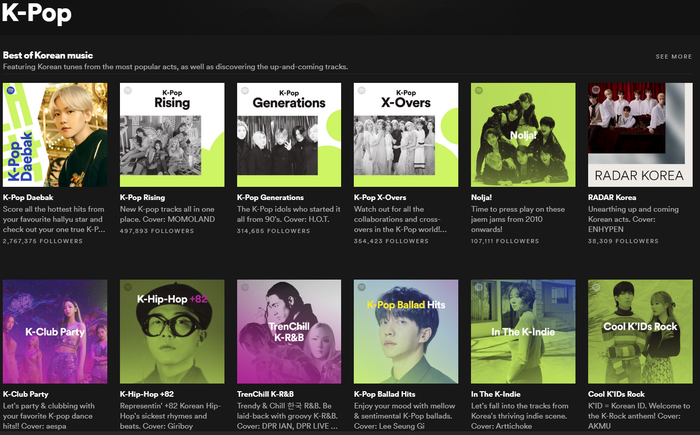 Thus armed, Spotify does face existing competition, on both the music and podcasting sides. South Koreans already have access to the country's leading music streaming service, Melon.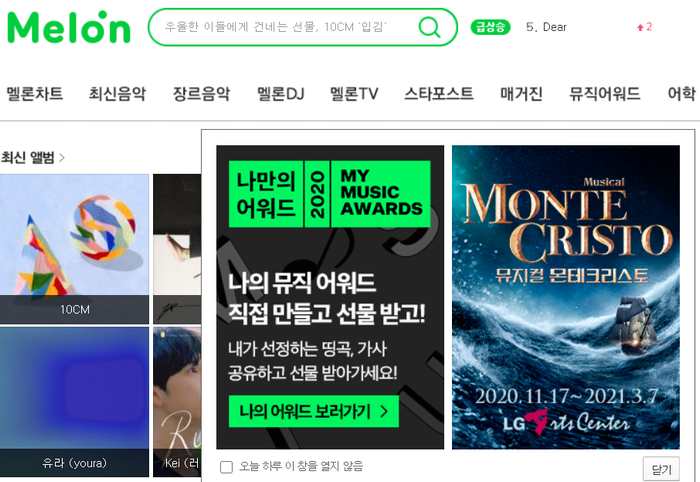 Also, as Billboard notes, South Korea still likes CDs quite a bit — that market in physical product did not start declining until 2019, years after CD buying began its precipitous skid in the U.S.
In the competitive podcasting arena, Spotify must reckon with the audacious and entrepreneurial grab of the South Korean podcast business market by ART19 one year ago. In that acquisitive rampage, ART19 made exclusive deals  with all major S. Korea media companies and formed the ART19 subsidiary as a stand-alone, wholly owned business. In August of this year ART19 expanded and tightened its grip by landing deals with the major broadcasters.
South Korea has a vibrant and tech-friendly marketplace, particularly avid in podcast listening — the population is more engaged in podcast listening than any other, as of a 2018 measurement.
Competitive challenges do not daunt Spotify, of course, which will soon be addressing South Korea's 52-million population. Add that to the mid-year announcement that Spotify has entered Russia and 12 other european markets, an addressable market of 250-million people. Throw South Korea into the overall imperialism, and we see Spotify pitching its premium service to about 300-million new listeners. As of Q3 earnings, Spotify served 144-million Premium subscribers.