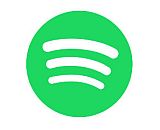 Soundtrap, a platform for real-time audio collaborations, has revised the features on its free tier. The service now offers unlimited capacity for stored projects; the previous free version only allowed five stored projects. The Spotify-owned company also doubled the number of free music loops to 2,210 and now has 210 software instruments.
"Soundtrap's new, no-fee product follows our parent company Spotify's revamped free tier implemented a year ago," said Per Emanuelsson, managing director of Soundtrap at Spotify. "We're joining Spotify's lead in improving what's available to those who use our basic, no-fee product. Offering an even richer palette of tools for free online music- and podcast-making inspires greater creativity and is likely to increase the love of music and storytelling for everyone passionate about connecting and creating."
Spotify acquired Soundtrap in November 2017. Earlier this year, it introduced Soundtrap for Storytellers, which broadened the music service into podcasting. The Storytellers package costs $14.99 a month.