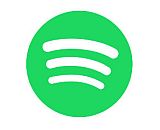 Spotify introduced a new tool called Soundtrap for Storytellers that will further solidify its new reputation in podcasting. Soundtrap for Storytellers offers a comprehensive feature set, such as recording, remote multi-track interviewing by video chat, smart audio editing as a text document, full audio production, direct publishing to Spotify, and transcript publishing for optimized SEO. The new cloud-based tools are the result of Spotify's acquisition of Soundtrap in late 2017.
Soundtrap for Storytellers is currently living on Soundtrap's own website rather than in a Spotify-branded dashboard such as the Spotify for Artists. It is possible that it will launch a podcast-focused creator hub that will highlight the tools and technology it amassed through acquisitions, such as Anchor.
Another key differentiator of Soundtrap for Storytellers is the expense. Anchor's tools are free, but the more comprehensive Soundtrap program costs $14.99 a month.