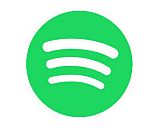 Last week, Spotify announced its latest bundle subscription deal. The music company has teamed with video streaming platform Hulu to offer a access to both services for $4.99 a month. This bundle includes Spotify Premium and the Limited Commercials plan from Hulu, which usually costs $7.99 a month.
The deal is first available to just college undergraduates in the U.S., although the joint subscription will be offered to a wider audience at a later date. The subscription will be paid to Spotify and Hulu will receive a share of the bundle revenue.
Spotify has made several of these bundle packages available to listeners. Hulu, with its large library of video content, seems like a natural match to supplement the offerings Spotify already has. The company has also gone outside the entertainment space, offering deals with The New York Times and Capital One.