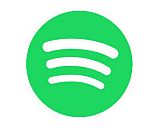 Spotify may finally be relaxing its hard line against windowing. The New York Post is reporting that Spotify might reverse the long-held stance that its entire catalog should be available to both free and paid listeners all the time. The Post claimed that in its recent meetings with labels, Spotify has revealed willingness to consider windowing some new music, meaning that only some segments of its whole audience will be able to listen at release. Some prominent artists have been pushing Spotify to only make for their albums available to subscribers for a period after launch.
This isn't the first time we've heard rumors that Spotify would reverse course on windowing. The platform's refusal to give in to that pressure from artists and labels has made it a bit of a maverick among streaming companies. It has also been uninterested in seeking exclusive new releases for its own library, which has also become a delicate topic for the industry.
If this open-ness to windowing is the real deal, it's likely motivated by the company's goal of a public offering. "There is mounting pressure from artists and labels. There is not going to be an IPO unless they have deals," an unnamed source told the Post. With windowing and royalty rates both up for discussion between Spotify and the labels, it seems that both sides will need to give some ground (or come up with drastically more financial leverage) in order to reach an accord.