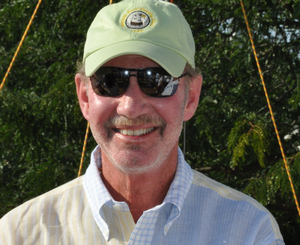 New York-based DGital Media announced that it will relaunch The Tony Kornheiser Show as a podcast, in partnership with management and production company IMG.
The launch brings one of the country's best known and most respected sports personalities back into daily circulation in an online-only format. Kornheiser was a celebrity sports fixture in the Washington D.C. area for a quarter century, broadcasting on WTEM and ESPN. His daily two-hour show on terrestrial ended in June, at which time Kornheiser announced that he would launch a podcast in September.
DGital Media revealed today that the on-demand program would start on September 6, and will be available via all the normal podcatcher apps.
"On-demand audio gives me the chance to connect with my audience in a very personal, meaningful way," said Kornheiser. "The relaunch of the show to a platform that gives us more freedom to be the combination of smart and funny that we strive to be as we babble about the sports, politics, news and absurd stories of the day is a perfect match."
"Tony is one of the few national personalities who continues to generate both buzz and news on a daily basis," said Chris Corcoran, Chief Content Officer, DGital Media. "His storytelling expertise and sports knowledge are unmatched, and we are excited to create an exciting new home for his show and his fans."
Tony Kornheiser began his sports career as a journalist for The Washington Post, where he started in 1979. He left the Post in 2012.