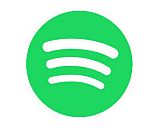 Spotify has made several developments this week aimed at expanding its footprint for podcasts. First, Bloomberg reports that Spotify will promote podcasts in its mobile app and in advertisements. In exchange, show hosts will speak positively about the streaming service in their programs and on social media. Reply All, Pod Save America, and The Bill Simmons Podcast are covered by this arrangement.
"The potential for Spotify is to introduce this caliber of storytelling to a much larger audience, who are already in a listening mindset," Gimlet Media C-founder and President Matt Lieber said. "I see a growing effort to make podcasts more accessible on the platform. And they're making progress."
The other podcast development for Spotify this week is a deal with Australia's Omny Studio. This arrangement will see several Australian shows distributed to the millions of listeners on Spotify's platform. AFL Nation, The Slow Home podcast, The Alan Jones Breakfast Show, Thinkergirl, Wilosophy and 300 more shows are included in the deal.
"There is such fantastic content being made by Australian podcasters at the moment" said Sharon Taylor, CEO of Omny Studio. "Omny is excited to add such a strong amplification channel to our platform at a time when podcast awareness in Australia is at an all-time high."
Spotify first announced interest in adding podcasts to its content roster back in 2015. It has made several deals since then, but this week's announcements show increased traction for growing the audio content offerings to stand alongside music. In addition, podcasting could provide a new revenue stream that would offset the high expense of music licensing.
Doubling down on podcasts may also be a sign that Spotify is willing to be aggressive moving into territory long dominated by Apple. Apple's podcast app has been the top source for audio listening in the U.S. for years. As the two companies compete for superiority in the digital entertainment space, we can expect to see Apple and Spotify engaging in more one-upmanship to gain the edge with paying customers.