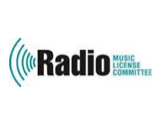 The arbitration between the Radio Music License Committee and SESAC has yielded a new, lower licensing rate for participating stations. For the license period between Jan. 1, 2016 and Dec. 31, 2018, RMLC-Represented Stations will see a 60% discount applied to its SESAC license rate card. The blanket fee for the period in question has been set at 0.2557% of the revenue reported to ASCAP and BMI. SESAC had given a 5% discount to the stations that chose not to arbitrate.
Other details of the license include no minimum fee and maintains a lower rate for talk-only stations. This marks the first time the SESAC license structure will be a single unitary license covering over-the-air, HD multicasting, and streaming. Stations that paid the interim license fees at 2015 rates will receive credit payments, as the decision is retroactive to the beginning of the licensing period. Here are the other elements of the arbitration as laid out in RMLC's release:
For the first time ever, the SESAC license agreement will transition to a percentage of revenue license structure. Rather than relying on SESAC's rate card, the arbitration panel determined that SESAC's blanket fee for the 2016-18 license period should be set at 0.2557% of the same net revenue reported to ASCAP and BMI.
SESAC will continue to maintain its so-called All-Talk Amendment at an even greater discount of 77.5%. This will enable eligible non-music- format stations to receive an increased discount from the SESAC blanket license rate. And it remains the case that this license form does not require the radio operator to file any music usage reports.
Unlike the ASCAP and BMI licenses, SESAC's license will not contain a minimum fee.
For the first time ever, the SESAC license structure will transition from 3 separate agreements to a unitary license that will include coverage for over-the- air, HD multicasting and streaming. This demonstrates yet another similarity with the ASCAP and BMI license forms.
The arbitrators' decision is retroactive to January 1, 2016; RMLC-Represented Stations that have paid SESAC interim license fees at 2015 rates will receive a credit for payments exceeding the now-final rates.
The RMLC called the decision "a significant favorable step" in a press release. The arbitration result brings the SESAC license agreement closer in line with the rates set by ASCAP and BMI.
"The RMLC intends to continue to defend and protect the interests of its members at the next arbitration (for the 2019-22 period), which is right around the corner," RMLC Co-Chairmen Ed Christian and John VerStandig said in a joint statement.