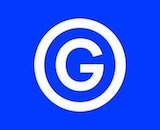 Podcasting company Gimlet Media has raised $15 million in a new financing round. Stripes Group led the financial support for the business, which may now be valued at as much as $70 million.
Venture capital is a newer backer for podcasts. Recode spoke to several VCs about their interest in financing podcast outfits, and most were concerned about the industry's small size (at least compared with more mainstream and established formats such as TV) and the continued dominance of Apple in distribution.
However, Gimlet's success in translating its podcasts to other media formats may have helped make it a more appealing subject for VC dollars. Two of its shows have been picked up as the source material for television series: StartUp and Homecoming. The potential to turn audio only programming into a multimedia experience (complete with multiple revenue streams) shows that podcasting could see even more explosive growth beyond the steady rise in audience and listenership already tracked in the past several years.