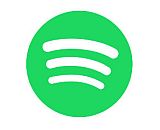 Spotify and HARMAN, a Samsung Electronics subsidiary, announced a new car-focused collaboration. Under their arrangement, the a version of the Spotify app will be integrated into the HARMAN Ignite automotive cloud platform. The Ignite platform allows drivers with participating car models to download a Spotify app designed for use on behind the wheel infotainment systems.
"We're excited to work with HARMAN to make Spotify even more accessible to our customers in a way that is tuned to the driving experience and easy to use," said Jonathan Tarlton, a member of automotive business development at Spotify. "It continues to be a priority for us to build relationships with world-class partners like HARMAN and ensure our service is available at home, in the car and everywhere in between."
The deal is the latest step in a long-term partnership between Spotify and Samsung. The two tech companies entered the agreement in August, with the announcement that Spotify would be the go-to music service for the hardware company.