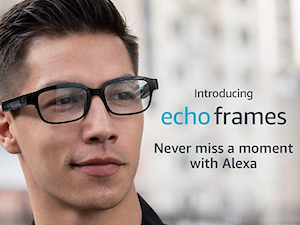 Amazon launched a series of new products and developments to its voice platform yesterday. The company unveiled eight devices for its Echo line of smart home devices and a push into wearables. Amazon offered some redesigned versions of existing products, such as a new updates to its original Echo smart speaker, Echo Dot and Echo Show display smart speakers.
Echo Flex is an inexpensive option for adding Alexa support to existing home infrastructure. It offers the company's voice AI and hands-free smart home control from any standard electrical outlet. The Flex has a built-in USB port for charging mobile devices or connecting with optional accessories. It retails for $24.99.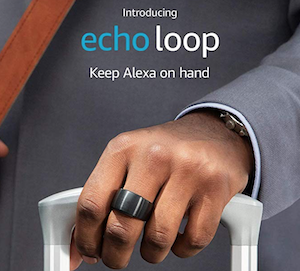 Amazon also started rolling out Alexa support to wearable technologies. The new product debuts included Echo Buds, a set of wireless earbuds using Bose Active Noise Reduction Technology; Echo Frames eyeglasses with Alexa support; and Echo Loop, a smart ring. The Echo Buds and Echo Loop will retail for $129.99 and the smart glasses will cost $179.99. For now, the Echo Frames and Echo Loop are available by invitation only and users can provide feedback on the products for future development; both will retail for more at their official releases.
The company is also going bigger with its Alexa integrations. It introduced an Amazon Smart Oven, which sells with an Echo Dot for voice control. The smart oven has dozens of cooking presets and owners can use voice commands for basic temperature and timing actions.
Finally, in an effort to make its smart home tech more approachable, Amazon launched a program called Certified for Humans. Products labeled with this badge come with simple setup processes and easy Alexa connection. The program will cover products from select third-party brands as well as Amazon's own devices.
The complete list of new products and features announced at the event is included in Amazon's press releases here and here.