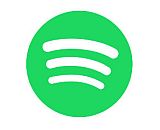 Spotify's latest move in its pitch for podcast dominance is to bring on a new hire.
The role is head of podcast editorial. Responsibilities for this position include creating editorial strategy, creating a content calendar, building playlists aimed at driving discovery and other key metrics, and executing creative programming campaigns for awareness and engagement. Spotify emphasized the value of its Millennial and Gen Z audience at multiple points in the listing. The eventual hire will be based out of Spotify's New York or Los Angeles offices; it's unclear from the job description if or how social distancing efforts might guide its recruitment efforts.
Bringing on new personnel shows that Spotify is unlikely to slow its efforts in podcasting. The company amassed a large amount of talent in the space through acquisitions, but is clearly looking to continue growth with its own in-house expertise as well.