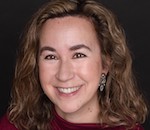 Victoria Campoamor has joined Spotify as the streaming service's new senior director of content operations and services. Prior to this position, she spent several years in posts with YouTube and Google, most recently as head of global publishing strategy and operations at YouTube.
"I'm thrilled to start an incredibly exciting new job…and to be back in this industry that I love so much," Campoamor said in announcing her position on LinkedIn.
While Spotify has had several notable leaders exit, the company has also been making just as many big additions. Spotify hired Kevin Weatherly last month, bringing in the former LA radio DJ for a North America programming post. It has also made notable growth in podcasting in the past several months. Its acquisition of The Ringer was Spotify's last big deal in the space.