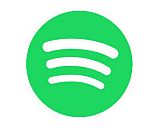 Spotify is expanding its arrangement with the Rubicon Project to bring its programmatic advertising to the Asia Pacific market. This opens up Spotify's programmatic campaigns to Australia, New Zealand, Hong Kong, and Singapore.
"Since the launch of our programmatic audio campaign in August we have seen an incredible response in APAC," said Joanna Wong, Spotify's head of business marketing for the region. "Programmatic audio advertising means that buyers can reach individuals at scale based on not just the usual age, gender and geographical identifiers, but on a whole new data trove – their taste in music."
Spotify officially announced a global programmatic ad offering in July, thanks to a collaboration with Rubicon Project, AppNexus, and The Trade Desk. When The Trade Desk, a buy-side platform, expanded into the APAC region in October, Spotify was one of its first partners. Now the Rubicon Project is also entering that market. The ad-tech company specializes in automating both the buy and sell processes for advertising.