Spotify slightly missed its MAU (monthly average user) growth for the first quarter in an insistently upbeat investor call. No matter how the analysts received it, the public stock dropped to its lowest level ever, dipping below the IPO opening price at yesterday's close.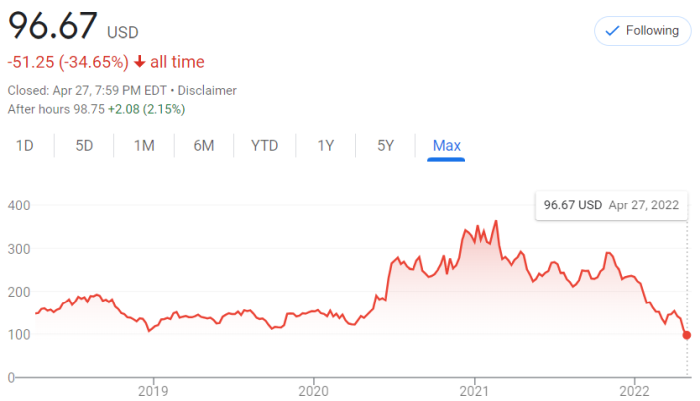 .
"Our podcast business also continues to surpass even our own high expectations." –Daniel Ek, Founder, CEO, Chair, Spotify
Wall Street trade coverage attributed the pessimism to Spotify's near-miss of projected user growth. Spotify added four percent total MAUs (monthly active users), broken out as one percent to the subscription business and seven percent to the no-cost ad-supported service. Spotify serves 422-million total users per month.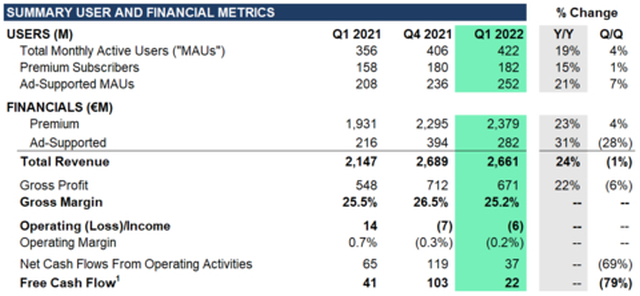 The company now serves four-million podcasts on the platform, a 53% year-over-year swelling of content. Latin America and Asia drove "a lot of" the growth, according to the earnings call.
"Podcast MAU as a percentage of total MAU hit an all-time high." –Daniel Ek
In the Q&A portion, podcasting received much attention. One investor asked: "Investors have gone from being believers in your podcast strategy to penalizing you for the investment with no confidence it creates long-term value. Daniel, why are you convinced this is the right strategy regardless of the market's concerns?"
Ek's answer was filled with enormity: "There's an enormous amount of appetite among existing and new Spotify users to consume podcast content. Separately from creators, there's an enormous amount of appetite to engage with our audience and […] use our tools like Anchor, like Megaphone, and all these other tools, both for monetizing, growing their audience, and engaging with their audience. For advertisers, we see enormous amount of appetite in audio in general."
Ek also noted that the investor viewpoint should be favorable to podcasts "from a gross margin perspective" compared to music. In other words: No royalties.
One investor asked whether Spotify's commission rate on podcast subscriptions, which was introduced at five percent, would be raised after the introductory period. Ek stated clearly that would not be raised: "We still plan on charging 5% take rates in 2023 when that introductory offer passes."
Netflix, whose Q1 report significantly crashed its stock price, came up in the Spotify earnings conversation. One investor asked: "Last week, Netflix mentioned market saturation and competition as two main factors for its slow growth. Are these similar concerns for Spotify?"
Daniel Ek vigorously differentiated: "Besides both being media companies and being primarily subscription revenue companies, that's kind of where the similarities end for me. With Spotify, for instance, we are a platform. Netflix is not. With Spotify, we have a free service. Netflix does not. We have hundreds of millions of pieces of content. Netflix makes its own original content solely and license a little bit. So, it's just vastly different businesses."
.