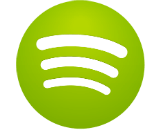 Spotify introduced a new use for its Spotify Connect feature, letting listeners use their mobile devices as a remote control for music playing from a desktop. Once you've linked up your computer, you can use the mobile app to skip songs and change tracks from the phone or tablet.
The remote control feature works with the platform's iOS and Android apps. Connect launched last September. It was designed to let you play music using your phone or tablet on enabled WiFi devices, such as connected speaker systems.
Riad Hawa, who helped launch Spotify Connect, along with Will Page, Director of Economics at Spotify, keynoted RAIN Sumit Europe this week, and featured Spotify's Connect feature. Starting last December, when the company launched Spotify Free, enabling free listening on mobile devices, the thrust has been to enable users to remain connected with the listening platform in any environment, through any device. Spotify Connect does require a Spotify Premium subscription account.