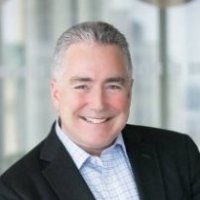 Universal Music Publishing Group announced that it has hired a special advisor on performing rights. The new post will be filled by Richard Conlon, who will advise the publisher on matters tied to advocating, protecting, and maximizing the value of performing rights for its songwriters. Conlon was previously a senior vice president at BMI, where he led the company's digital new media licensing divisions. His past duties included managing negotiations with YouTube, Spotify, MP3.com, iRadio, and Pandora.
Licensing and royalties have become serious topics for all parties across the music industry, and it's telling that publishers are seeking top experts to join their teams. Many major players across the business – labels, publishers, artists, streaming platforms, and performing rights organizations – are tied up in some legal case or another.
Universal is one of the publishers currently toying with the idea of withdrawing from the collective licensing deals overseen by BMI and ASCAP. It's already put its catalog online, which may be a first step to breaking with the PROs. The Department of Justice is still reviewing consent decrees and will eventually have a decision about how publishers can negotiate their catalogs separately for digital media platforms. Having an in-house expert will likely help Universal to navigate this complicated legal ground.