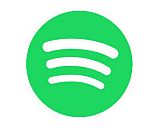 Spotify is expanding its "branded moments" ad units. This product allows a company to sponsor an ad-free listening option. Listeners can opt to watch a video ad from the brand in order to access 30 minutes of commercial-free Spotify content.
The new targeting feature allows brands to focus their moment to a specific time of day. The promotional videos can be set to run at a three-hour block during the morning, afternoon, evening, or late night. The first advertiser exploring these time-targeted spots is 7-Eleven, which is focusing on morning commuters with a branded moment to air between 7 a.m. and 10 a.m.
"It speaks to the fact that we understand the context and mindset of the user when you deliver a message that's relevant in that moment. You can drive impact to your brand objective," said Danielle Lee, Spotify's vice president and global head of partner solutions.