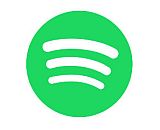 Spotify has announced some feature updates for its family plan. The biggest new introduction is that parents can set the explicit content filter on all of the connected accounts. The company said this was a long-requested feature. The billing user can manage all of the shared subscriptions' settings in the new Family Hub. That includes adding or removing members as well as the parental controls over content.
Spotify has had success with the popularity of several personalized playlists, and family subscribers are getting the same treatment. Now, shared accounts will see a Family Mix playlist, programmed with songs for all members to enjoy. According to the blog post announcing the changes, Spotify will let listeners specify who is in each session, which will "optimize your family's favorite shared listening moments."
The family updates are first rolling out in Ireland. Other markets with Premium Family will see the changes introduced in the fall.
For now these updates aren't being coupled with a jump in price. Spotify has been testing a higher subscription rate for its family tier in Scandinavia. That is the company's home market, where it has high penetration and awareness, which could make it a safer location to test reactions to price changes. However, conducting that trial isn't a definite sign that the plan will become more expensive.