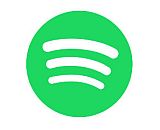 Bloomberg reported that Spotify is planning to test increasing the price of its family plan by 13% in Scandinavia. The company has declined to comment on the leak. Its response in similar situations has been that it frequently trials new features and does not always commit to every change it tests, so there's no indication that the higher family plan rates will become permanent either in Scandinavia or in other markets. The current industry standard for family plans is a $15 a month subscription rate.
Family plans have been the latest point of contention between streaming services and music labels. By offering a discount on accounts for multiple listeners, the family plans have been contributing to decreasing revenue per user for Spotify.
This move echoes another test earlier this year, when Spotify tried offering a two-person subscription for slightly less than its full family option.