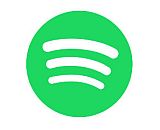 Spotify had several newsworthy moments this week. Here's the latest from the streaming service.
The company has created a new option for listeners to directly support artists who are losing gigs and revenue to the coronavirus pandemic. In addition to contributions to several music-focused organizations, it is adding a Spotify for Artists feature for fundraising. Artists will be able to add links to verified individual campaigns for collecting donations as they weather the virus.
Even as the company made its podcasting back-end more accessible to third-party developers, it seems to be closing off a different set of integrations. Algoriddim, the maker of popular app Djay, announced that Spotify was revoking access to the program and its compatriots.
"As of July 1, 2020 Spotify will no longer be playable through 3rd party DJ apps," Algoriddim said. "You'll still be able to use Spotify in Djay until the end of June 2020."
There are not many DJ applications that integrate with Spotify. The company's developer terms of service prevents using Spotify content in segues, mixes, remixes, or overlaps.
Finally, Spotify has made many international launches over the years, but South Korea has long been a holdout. An article in The Korea Herald reported that Spotify has been taking steps for a debut in that country, including operating an office from a coworking space in Seoul. The company has not made any statements, but CEO Daniel Ek said in an earnings call that Korea was one of its high-priority markets.