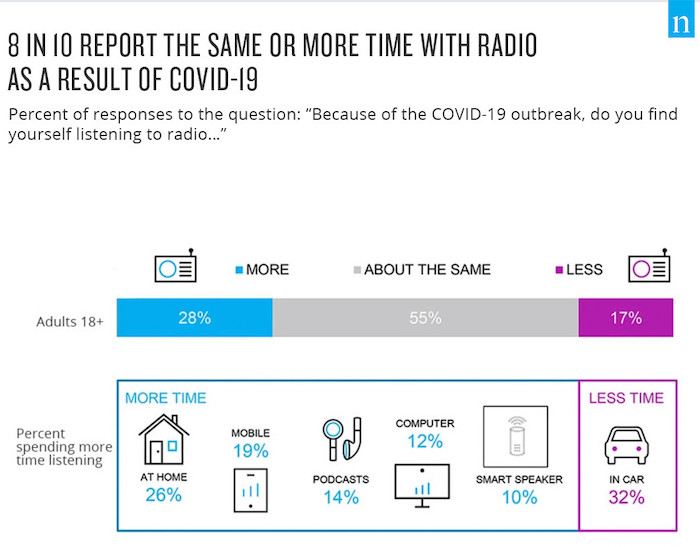 Nielsen is the latest research company to share its insights on the COVID-19 pandemic and its impact on audio. It shared a positive outlook for radio from an online survey of 1,000 U.S. adults between March 20-22.
While more than half (55%) U.S. listeners have not changed their radio habits, 28% said they are tuning in more as a result of the outbreak. About a quarter (26%) of the respondents said they are spending more time listening at home, while mobile posted a 19% rise and smart speakers jumped 10%. Podcasts had 14% spending more time listening. In-car listening was the only decrease, with 32% spending less time with radio behind the wheel.
Radio is succeeding during the crisis thanks to the power of their hosts to offer information and connection. More than half of the respondents (53%) said their favorite hosts help them get critical information. Knowing where they can shop and feeling connected to their community each got 46% of the responses, while feeling less alone had 44%.