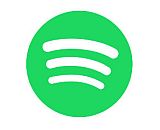 Spotify Ad Studio has rolled out in Australia. The self-serve advertising platform launched after at least six months of testing in the market. The tool can create an audio ad to air on the streaming service, with businesses doing as little as uploading their script and selecting their background music or uploading a fully produced, finished spot. Spotify provides audience targeting capabilities by age, gender, location, and music taste. Clients set their budget and can monitor their ad's results.
"We've seen tremendous excitement and take up of Spotify Ad Studio by businesses in Australia who are looking for a more accessible, self-service approach to reaching our audience," said Andrea Ingham, head of sales for Spotify Australia & New Zealand.
Spotify Ad Studio was first tested in the United States in September 2017, and has since been expanded to the UK and Canada.