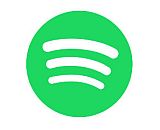 The Spotify Ad Studio is getting more analytics. The latest feature for this dashboard is a set of streaming conversion metrics designed to show how listeners responded to advertising campaigns. It can track how listeners reacted to hearing an ad, allowing labels and managers to see how many people investigated an artist's catalog after hearing a promotion. The data will also show whether ads were more effective with new or current fans, and whether the listeners saved music to their libraries or added it to their playlists.
The tools in Spotify Ad Studio seem intended to complement the Spotify for Artists dashboard. The company, announcing the new metrics on its Spotify for Artists blog, dubbed the Ad Studio "another channel for promotional campaigns." Spotify also said that it plans to offer conversion metrics for its future launches in advertising tools.
Spotify used a promotion by music marketing agency for performer Rich the Kid as a case study. For that advertisement, 38% of people who heard it then listened to the artist, and almost 20% of those listeners streamed Rich the Kid's music for the first time that month.