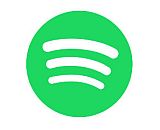 Spotify has acquired SoundBetter. The company provides a marketplace for music and audio professionals to connect and work together. It includes production roles for singers, songwriters, producers, mixers, mastering engineers, and session musicians. Financial terms of the purchase were not disclosed.
"As we build out our tools for creators, we want to give them the resources they need to thrive. SoundBetter has the same vision," said Beckwith Kloss, Spotify's VP Product, Creator. "We're excited that creators can generate income through SoundBetter, as well as benefit from its network of top professionals – from instrumentalists to songwriters to producers – as they perfect their tracks."
"SoundBetter offers the most comprehensive global marketplace for music and audio production professionals for hire in the world along with a member community spanning 176 countries and 14,000 cities worldwide," SoundBetter Co-Founder and CEO Shachar Gilad said. "We are excited to benefit from Spotify's global scale, resources, and vision to expand our network and drive more economic opportunities for artists of all levels."
Spotify has been building out its services for artists and creators, with dashboards for both musicians and podcasters to manage their content on the streaming service.