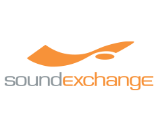 SoundExchange announced that it has paid out a cumulative $5 billion in royalty distributions since the company's founding. The December 2017 payouts tipped the company past the milestone.
"Surpassing $5 billion in digital radio distributions marks an important moment for the new music economy," SoundExchange CEO and President Michael Huppe said. "It's a milestone for the digital music services and, of course, for the artists and rights owners who create the music that makes those services possible. We have been on course to diversify our offerings for several years now."
The past year included other developments for SoundExchange, including legislation advocacy, the debut of SXWorks, and announcing NOI Lookup.