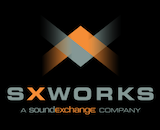 SoundExchange subsidiary SXWorks announced the launch of a new service for music publishers and songwriters called the NOI Lookup. This searchable database contains all the address unknown Notice of Intention to Use filings made with the U.S. Copyright Office. These NOI filings are intended to inform a copyright owner of intent to distribute a musical composition. If the copyright owner can't be identified, the proposed user may then file an address unknown NOI, and will not be required to pay a royalty on use of the musical work until after the copyright owner is identified in the Copyright Office's public records. More than 60 million of these address unknown filings have been made.
In lay terms, the NOI Lookup offers copyright owners a chance to see whether address unknown NOI filings have been made for their creations. That means they can take steps to receive royalties on those works.
"Music publishers and songwriters finally have a way to gain visibility into address unknown filings made by some service providers using their songs," Michael Huppe, SXWorks' chairman of the board and SoundExchange CEO. "Publishers and songwriters can search the NOI submissions via a simple web-based interface. The service makes a complex process much more transparent, supporting our goal of trying to improve how the music industry operates."
The NOI Lookup is available to use for free. Premium capabilities are slated to be added later this year.