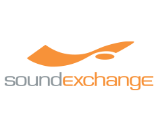 SoundExchange announced that it has surpassed $3 billion in digital royalties paid to recording artists and labels since 2003. Last year, the organization issued payments of $773 million, representing about 16% of total revenue from the entire U.S. recorded music industry.
CEO Michael Huppe applauded the major milestone, but kept his statements focused on future work still to be done. "While we celebrate this great achievement, SoundExchange continues to advocate for every artist and label to be paid fairly whenever their music is used on every platform," he said. "There are platforms that are currently not paying a dime for the music they use to build their billion dollar empires and the future of music depends on all creators being paid fairly for their hard work and creativity."
This will likely continue to be an interesting year for SoundExchange, with several major pieces of legislation focused on music royalty payments up for consideration in the Senate. It was also a participant in the Copyright Royalty Board trial, which is expected to have its final ruling some time before the end of 2015.