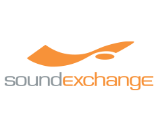 SoundExchange has filed its royalty rate request to the Copyright Royalty Board (CRB) for satellite radio's use of music recordings. SoundExchange is the U.S. government-sanctioned organization which collects statutory royalties on behalf of record labels and artists who own their master recordings.
This is a "they're baaack" moment for anyone who followed the impactful and contentious CRB proceeding which culminated in a rate ruling last December for webcasters in 2016-2020. That ruling, and the simultaneous expiration of a law which protected small webcasters, knocked many indie online radio stations out of the water. The current proceeding goes by the acronym SDARS III (satellite Digital Audio Radio Services, third proceeding), and will affect the period from 2018 through 2022.
SDARS rates are set differently from webcaster rates. Webcasters pay on a per-stream, per-listener basis. Satellite radio (we're mainly talking about Sirius XM) rates are set as a percentage of gross revenue. To set the stage, here is the current rate schedule:
2013: 9.0%
2014: 9.5%
2015: 10.0%
2016: 10.5%
2017: 11.0%
The filing from SoundExchange requests a single rate of 23% for the 2018-2022 period. That is just over twice as much as the 2017 rate. No escalation is suggested.
SoundExchange advocates for artists and labels, so historically makes pricey suggestions to the CRB, possibly expecting to settle downward. In the webcaster proceeding, the CRB rate settled into the middle of a range requested by SoundExchange (on the high end) and webcast litigators (on the low end, led by Pandora). SoundExchange is appealing the CRB webcaster ruling.
In its SDARS III filing, SoundExchange is also laying out a per-subscriber rate, and asking the CRB to rule for a plan which activates the higher of the two accounting systems. Here is the per-subscriber schedule SoundExchange wants:
2018 – $2.48
2019 – $2.55
2020 – $2.63
2021 – $2.71
2022 – $2.79
Sirius XM has about 30-million subscribers paying various amounts or in free trials (which would be exempt from SoundExchange's suggested schedule, according to the filing). Sirius is scheduled to release third-quarter earning on thursday of this week (October 27). Last quarter, the company reported gross earnings of $1.2-billion.
---