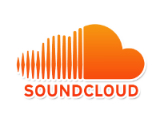 SoundCloud's 2017 financial results included global revenue of €90.7 million ($102 million), up 80% from its 2016 total of €50.3 million. Subscription revenue nearly doubled to €72.6 million ($82 million) from €38.4 million. The subscription total covers creators paying for a Pro or Pro Unlimited upload account as well as listeners under the SoundCloud Go and Go+ programs. SoundCloud's advertising revenue rose 53% to €18.1 million ($20 million).
The figures come from the audio platform's accounts submitted to the UK Companies House. SoundCloud reported that about 71% of its total revenue was generated in the United States.
The figures back statements about SoundCloud's financials previously shared by CEO Kerry Trainor. He stepped into the top role for the company during 2017, during an eleventh-hour negotiation that secured lifeline funding to keep SoundCloud operating.