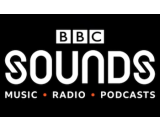 BBC Sounds is the latest effort by the BBC to reach a broader and younger audience in the digital market. However, the mobile app has been raising eyebrows and questions among users since its launch. A recent dust-up around one of its podcasts being announced as exclusive to BBC Sounds has put the broadcaster on the defensive.
The app launched in October 2018 with the goal of combining the BBC's programming into a single package that would reach younger listeners. BBC Sounds is intended to eventually replace the iPlayerRadio app. Since its launch, BBC Sounds doesn't seem to have impressed. It's only available in the UK, for starters, and it includes content both from the BBC and from some third-party sources.
However, the whispers from unnamed sources talking to BuzzFeed indicate that uptake of BBC Sounds has been lower than hoped and that the app doesn't appear to have a clear focus. That could explain why the BBC opted to make one of its podcasts, Fortunately… with Fi and Jane, exclusive to the app at the start of 2019. New episodes are not appearing in the original podcast feed, and places where listeners could previously tune in now direct them to BBC Sounds. The move sparked an outcry, particularly among Fortunately's international audience. BBC Sounds Launch Director Charlotte Lock appeared as Fortunately's first guest on a new episode to address the concerns, noting that the exclusivity period is an experiment and will not be permanently gated.
It's a tough lesson in how critical it is to communicate with your existing listeners, even while making a pitch to new ones. That's true for any party in the chain of podcast production, whether show host or network. For more insight, James Cridland and Caroline Crampton have written analyses of the drama.