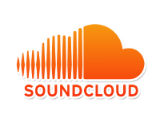 SoundCloud reportedly exceeded $100 million in revenue for 2017. CEO Kerry Trainor shared the update with the Financial Times, adding that the audio company's user base also grew in all of the last three quarters. SoundCloud is still operating at a loss, but Trainor spun the latest developments as part of a positive overall trajectory.
His discussion indicated shifting priorities at SoundCloud. A few years after rolling out paid subscription tiers for listening, Trainor hinted that those offerings would be a lower priority for the business. Instead, it will refocus on its role in helping new artists to reach audiences.
"Artists were always SoundCloud's core value, and that is how we need to measure its success," Trainor said. "How many people are starting their careers on SoundCloud? What SoundCloud needs to prove is it can be the most-used stepping stone between obscurity and stardom."
The company has already made some pivots in that direction, such as the First On SoundCloud campaign to promote talents that got started on the platform. It has also made several announcements to the product side emphasizing a better experience for creators.