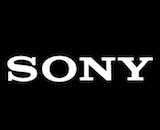 Sony Music Entertainment is entering another partnership for original podcast creation. The label has teamed with satirical news brand The Onion to make podcasts. The first show under this collaboration is called The Topical, a daily podcast that will cover news events beginning in January 2020 with the publication's usual flair for the ridiculous. The Onion will lead all creative aspects of the show.
"The Onion is thrilled to have found a stalwart ally in Sony Music Entertainment to help it dominate yet another medium in the world of journalism," The Onion Executive Editor Jordan LaFlure said. "A daily news podcast provides an opportunity for The Onion to access and inform billions of presumably illiterate people previously deprived of the finest reporting the world has ever known."
The Onion has made other podcasts, including a Serial spoof last year called A Very Fatal Murder. Sony has also been emphasizing podcast deals, and inked partnerships for joint ventures called Three Uncanny Four and Broccoli Content earlier this year.