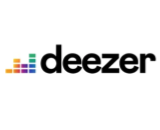 Deezer launched an update on its iOS mobile app that puts a new emphasis on non-music programming. The streaming service now has a section called Shows where listeners can access all podcasts and radio programming. It is part of the main tab bar and contains more than 15 custom channels focused on topics such as comedy, culture, fiction, and education and many sub-categories. The tab also includes the Deezer Originals programming.
"As much we all love music, there are times when we just want to hear a funny podcast or binge on a crime series," Deezer VP Content and Productions Frederic Antelme said. "Now our Shows feature makes it easier than ever for our users to find the content they love. We provide the best local and global podcasts, fresh original productions and radio channels tailored for our users."
The iOS app update is now available in multiple European markets and the U.S.