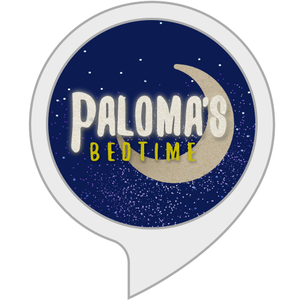 Singer, songwriter, actor, and Sony Music artist Paloma Faith has revamped the Paloma's Bedtime Alexa experience, and added "In-Skill Purchasing" (ISP), an Amazon/Alexa technology. Paloma Faith is the first Sony artist to introduce premium content in the voice-driven Alexa OS.
Paloma Bedtime is mainly a get-the-kid-to-sleep app, and it offers bedtime stories, lullabies and non-voice sleep-inducing sounds. The purchasing option sells two classic children's stories, "The Three Little Pigs" and "The Tale of Mrs. Tiggy Winkle." The package costs $1.99 GBP, and is activated within the skill.
Amazon launched In-Skill Purchasing in mid-2019, specifically for kid-related skills. The experience has built-in safeguards to prevent children from driving their families into bankruptcy: All purchases get routed to a parental texting number for approval or heartless refusal. The skill is withdrawn entirely for any household account which fails to respond to the texts.
Paloma's Bedtime was launched in 2018 by Sony Music UK's creative and strategy hub 4th Floor Creative in partnership with RCA Records UK. Paloma became the first artist to create an Alexa skill upon the release. The purchasing aspect of Paloma's Bedtime works in the U.S. and UK only.
"I know too well how hard it can be being torn between work and kids or kids and other kids," Paloma Faith said, "and so I've decided to take some of the strain off and read your kids bedtime stories to them for you."
.