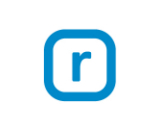 Sony music labels have filed a lawsuit in a California federal court. The suit complains that Radionomy has not paid appropriate licensing royalties for use of music recordings since late 2014.
The filing notes communication with Radionomy as recent as early this year, in which: "Defendants acknowledged that they are not currently in compliance with U.S. copyright law, including the payment of the statutory license royalty payments for reproduction or public performance of sound recordings in the U.S., and admitted that they had not paid royalties to SoundExchange since 2014. They further admitted that they do not require their users to comply with the performance complement set forth in Section 114."
Three labels are participating in the filing: Sony Music Entertainment, LaFace Records, and Arista Records.
RAIN News heard anecdotally that Radionomy's Internet radio platform, which hosts online stations created by individuals, small businesses, and broadcasters, went dark yesterday evening for several hours, roughly synchronized with news of the lawsuit reaching the Internet. We heard from the same unverified sources that Radionomy offered an explanation to its producers of a power failure.
The Radionomy Group is a holding company for related webcasting businesses. The legacy platform hosts station-building tools for ambitious Internet radio producers. Radionomy also owns ShoutCast, which is home to about 55,000 pureplay stations, many of them semi-professional ventures operated by music lovers in a particular genre category. All these stations produce a large amount of streaming audio ad inventory, which is represented by TargetSpot — also part of the Radionomy Group.
Although Radionomy is HQ'd in Belgium, the lawsuit is set within the governing context of the U.S. Copyright Act, and the American statutory license available to webcasters, which is administered by SoundExchange on behalf of record labels.
The recent ruling of the Copyright Royalty Board (CRB), which raised webcast royalty rates for 2016, and which also marked the expiration of a law which offered a lower royalty calculation to "small" webcasters falling under a revenue threshhold, does not seem to directly apply here. The case is explicitly about back royalties during 2015. (For more CRB background, see our extensive coverage here.)