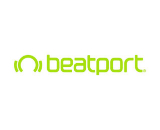 SFX is making plans to auction off online EDM portal Beatport as it continues through bankruptcy proceedings. It has attracted interested parties for the property and will solicit initial bids in April with an auction slated for May 3. The court is expected to approve the final sale on May 5.
The event promoter acquired Beatport in 2013 for $50 million. Since then, it expanded to include a streaming platform that complemented its digital download store, which was renamed Beatport Pro. The streaming component could be a strong selling point for prospective buyers, as all signs point to that approach to listening being on the rise while download sales dwindle. Beatport also has an existing international audience; it recently published a Netherlands-specific version of its entire platform to cater to the large numbers of listeners in that country.
SFX filed for Chapter 11 bankruptcy in February, and the company had been dealing with financial woes for months.