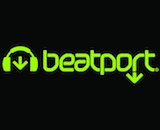 EDM specialist Beatport has started the beta of its free streaming music platform. The player is embedded on the website, and you can continue to listen as you navigate around the site.
The new service is intended to complement the brand's digital download store, which will continue under the name Beatport Pro. The two halves of the business are connected, so listeners can easily buy a song from the store after hearing it on the streaming side. In fact, with no ads on the free streaming service, it's being supported by those track purchases.
Beatport is one of the online services mostly aimed at DJs. WIth the EDM specialty, it is positioning itself as a rival to SoundCloud, which made its name as a supplier of remixes and underground clips. Beatport's combination of free streaming to explore songs and a paid outlet for obtaining music legally could help it to gain traction among the pros.