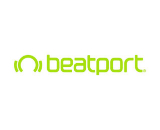 EDM specialist Beatport has added a new version of its service specifically for The Netherlands. The core Beatport is still available in 220 nations, but this new iteration translates the entire site into Dutch, while also featuring more local artists and news. First the streaming portion will be ported over, followed by the local news and then by the download store.
"Localizing services to a specific market increases traffic, engagement, and trust," said Joost Geurts, managing director for Beatport Netherlands. "Not only can local labels and artists now better reach their hometown fans, but labels and artists from other regions interested in reaching Dutch music fans now also have a platform to do so in a more direct and meaningful way."
The Netherlands received its own local Beatport due to the size of its involvement in the dance music platform. It has the most registered Beatport users per-capita of any nation, plus Dutch artists are among its top sellers and streamers. The domestic market posted some positive results for 2015, with increased streaming and overall growth. No word yet on whether other major EDM scenes will get similar treatment from Beatport.