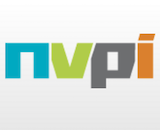 A report from the Netherlands' music industry group shared the nation's music industry performance for last year. The NVPI estimated that the Dutch music industry grew by about 10%. The results marked some stability after years of declines.
Streaming service revenue rose at least 33% in 2015. Even though download revenue fell more than 20%, the overall digital market surpassed the physical format market and secured a 52% share. Physical formats did not post a decrease in revenue last year, reversing the trend of declines from the past few years.
"We have to go back 25 years to see such a rise in the music market in a year," director Paul Solleveld said.