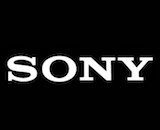 Sony Entertainment CEO Michael Lynton spoke at the Code/Media conference, sharing the major label perspective on streaming and where it's headed. He endorsed the concept of windowing, where fans can pay more for quicker access to content.
"We all see the business is moving downhill; the download business is declining quarterly," Lynton said. "The kind of a service that we would like to see, going forward, is a subscription service."
That may come as a surprise given the usual resistance that labels have had to streaming. But some influential artists have been able to try out self-windowing, restricting their new releases to paid-only services before allowing them on ones that have freemium tiers. Lynton cited Adele's massive success with her album 25 as evidence of windowing's potential. Coldplay also took a less stringent windowed approach with A Head Full of Dreams.
Rather than drawing the lines between services, many artists and labels have been looking to window across multiple platforms between paid and free tiers. So far, streaming services' reaction to requests for that type of limited access has ranged from outright resistance to silence. But given the popularity of such systems for the movie business, and the similar move to offer some exclusive content on the crossover YouTube Red, perhaps 2016 will be the year we see that change begin.