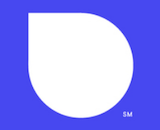 Indie music service Drip announced plans to close on March 18. For five years, Drip provided a platform for direct-to-fan subscription music. Artists and labels used the flexible service to distribute exclusive content to fans, offer discounted event admission, sell special edition merchandise, and more.
Drip's founders announced the end of their project in a blog post. "We started Drip five years ago because we believed existing networks hadn't yet solved for the needs of creators: recurring income, support from their fans beyond likes and follows, and the data needed to have more control over their careers," they wrote. They cited timing and funding as reasons that they chose to wind down the platform.
Direct-to-fan platforms have been a topic of note in recent years, especially for independent musicians. From the crowdfunding of Patreon and Kickstarter to the sales-centric digital platform Bandcamp, performers and artists do have a range of options for managing their careers and engaging with fans.