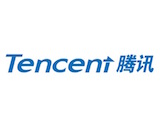 Sony Music and Tencent Music have joined forces to launch a music label. Liquid State will focus on electronic and dance music artists both from Asia and across the globe.
"With the formation of Liquid State, our goal is to create an unmatched culture exchange between the East and the West through the power of electronic dance music," Tencent Music CEO Cussion Pang said.
"Together we will make Liquid State the destination for a wide range of highly talented new and established global and local artistes," added Denis Handlin, Sony Music's Asia president.
China-based Tencent has been forming business relationships with more and more western music companies. In addition to distribution deals with major labels, Tencent has also exchanged minority stakes with Spotify and invested in a financing round for mobile music company Smule.