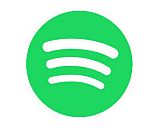 Spotify and Tencent Music Entertainment Group announced that they will acquire minority stakes in each other. Tencent Holdings, which owns a majority stake of Tencent Music Entertainment, is also making a separate investment in Spotify and will own a minority stake. This development hit the rumor mill last week, and has now been formally shared.
The companies did not disclose financial details of the arrangement, nor did they share the size of the stakes. Outside reports are suggesting that Spotify and Tencent Music Entertainment each bought a 10% share.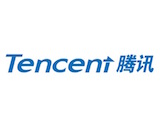 "Spotify and Tencent Music Entertainment see significant opportunities in the global music streaming market for all our users, artists, music and business partners," Spotify CEO Daniel Ek said. "This transaction will allow both companies to benefit from the global growth of music streaming."
"We are excited to embark on this partnership with the largest music streaming platform in the world," said Cussion Pang, CEO of Tencent Music Entertainment. "TME and Spotify will work together to explore collaboration opportunities, with a common objective to foster a vibrant music ecosystem that benefits users, artists and content owners."
Spotify has most recently been valued at more than $15 billion, while Tencent Music may be valued at about $10 billion.